Abstract Art: Do you know what it is?
What Is Abstraction in Art - Definition and Examples
Mar 13, 2015
The concept of Abstraction tends to divide opinion and has done for many years. What does it mean? How is it art? Something so apparently difficult to understand has naturally prompted many misconceptions over the years, but why? What actually is Abstraction?
We've launched a series of articles on the subject, written by our abstract artists and other qualified contributors. They talk about their own interpretation of Abstraction, their vision and why they favor it. Here's our introductory feature.
A Simple Explanation of Abstraction in Art
Abstraction isn't a style or movement; it can exist in all art to a certain degree. Various dictionaries define Abstraction as 'freedom from representational qualities in art' and 'not representing things pictorially'. The Tate describes it as when an artist has either 'removed (abstracted) elements from an object to create a more simplified form' or produced something which 'has no source at all in external reality'.
While an artist may have a real object in mind when painting, that object might be stylized, distorted or exaggerated using colors and textures to communicate a feeling, rather than produce a replica. It's more about how the beauty of shapes and colors can override representational accuracy. Abstraction is a 'continuum'. Many art movements have been influenced by and employ abstract principles to a varying extent; the more removed from reality a painting or sculpture is, the more abstract it could be considered. Cubism, for example, with its distorted subjects, is highly abstract, whereas an Impressionist painting might be more conservatively so.
Kyong Lee - Prayed for 02, 2018. Acrylic on canvas. 90.9 x 72.7 cm.
An Abstract Background
Abstract art has been around since the Stone Age in the form of prehistoric cave drawings of dots and symbols. Yet it wasn't until the late 19th Century that artists began to break away from dominant Classical Realism (depicting a recognisable subject), with artists like Monet spearheading the Impressionist movement. However, this style still had its roots firmly in reality, as opposed to the ensuing Abstraction scene. That's not to say that Post-Impressionism didn't influence it, though.
The dawn of the 20th Century brought many new developments, conflicts and progressive ways of thinking that required a different artistic response. Artists like Picasso, Cezanne and Matisse were already using non-traditional techniques, but it is the Russian artist Wassily Kandinsky who is widely credited with establishing Abstraction, publishing 'On the Spiritual in Art' in 1911; a book which is still considered a foundation text to abstract art. Kandinsky, an art theorist with synaesthesia – a colour sensitivity that allowed him to hear and see colour - believed that different shades provoked a range of emotions and sounds, and that paintings should be able to touch the 'parts of the brain that connected with music'. This need to push boundaries persisted throughout the decades, with Abstraction the perfect vehicle for expressing both World Wars and the Great Depression among other events.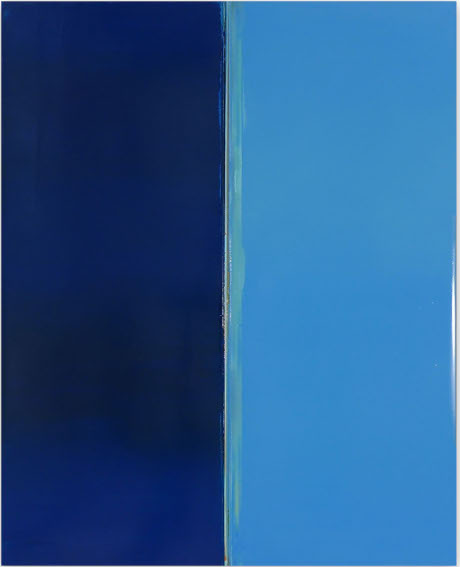 Arvid Boecker - #1276, 2019. Oil on canvas. 50 x 40 x 5.5 cm.
Famous Abstract Artists
Kandinsky opened the door for many abstract artists, notably French painter, Robert Delaunay, a former theatrical designer who used pure colors, circular discs and color rhythms in his paintings – 1934's Endless Rhythm being a good example. Some of Abstract art's other recognizable names include Piet Mondrian, Mark Rothko and Jackson Pollock. Most people will have seen their paintings probably without realizing, with prints appearing everywhere from Ikea to the greetings card shelves in the supermarket.
Mondrian's Cubist style is iconic and typically comprises grids of colored blocks, like Composition II in Red, Blue, and Yellow, and remains popular today. Rothko, too, favored large blocks of color with blurred borders. He never disclosed the subject of his paintings, instead of allowing the viewer to interpret it in their own way. Pollock, meanwhile, was best known for his exciting drip style of painting (as seen in No.5, 1948), where the paint would run across the usually large canvas and earning him the nickname, 'Jack the Dripper'. Their legacy continues to inspire numerous artists today, many of whom have become well-established in abstract art circles and whose work is showcased on IdeelArt.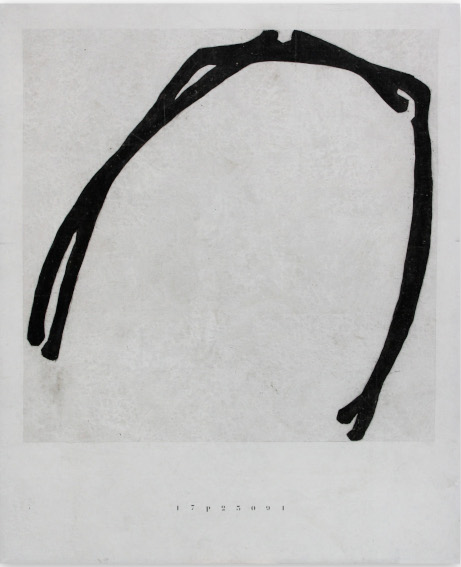 Pierre Muckensturm - 17p23091, 2014. Acrylic on canvas. 222.5 x 183 cm.
IdeelArt and Abstraction
IdeelArt is an online curated gallery like no other, where the work on display has been carefully selected from among thousands of contemporary abstract artists and comes directly from their studios – guaranteeing both authenticity and originality. It is also an innovative gallerist; representing, supporting and promoting abstract artists online, improving their e-reputation, and displaying and distributing their work through the web globally.
At IdeelArt, we like the idea that words cannot easily depict an art whose very essence is precisely to be beyond any kind of representation, but we position ourselves very much in the 'non-figurative' side of the Abstraction continuum, featuring works by some of the best international abstract artists. To further understand and appreciate this, take a closer look at our selected artworks.
Featured image: Jeremy Annear - Jazz-Line, 2016. Oil on canvas. 80 x 100 cm.